---
2023, August - 'The Beast / Het Beest' - Group exposition, Schiedam, NL

The central theme of the exhibition is 'The Beast' in the broadest sense of it's meaning. Of course with the animal as a beast.
But also the beast in the sense of someone with a beastly energy. Or a rough person, someone who does not adhere
to civil standards or someone who goes all out. A beast of a person is rough but can have an undertone of softness
and vulnerability.
The theme has inspired artists through time.

'The Beast' was curated by Yvonne Koopman.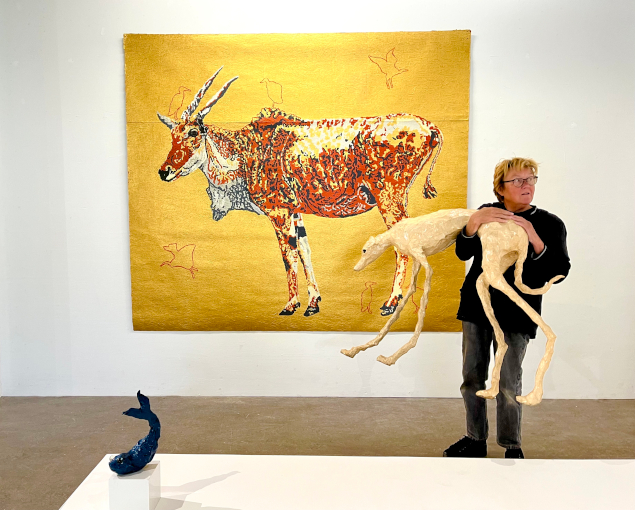 Yvonne Koopman with works of Gerjanne Beumer and Annette Splinter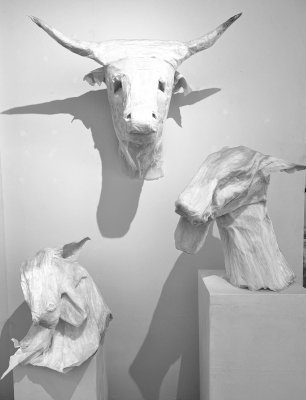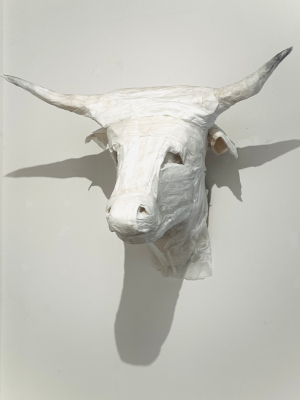 My works, inspired by Ovidius.
Image of the eye by Mirjam Boomert.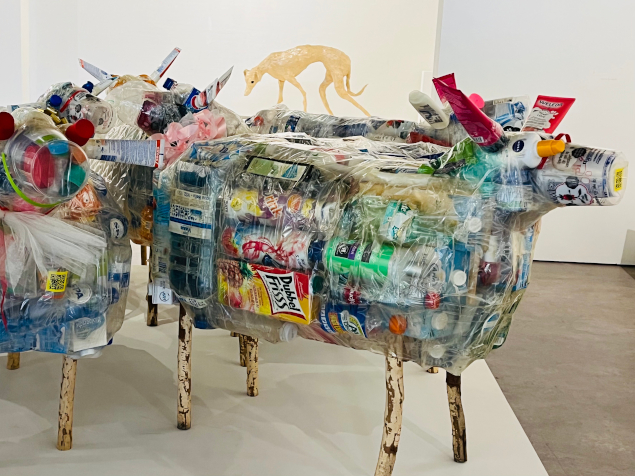 Work by Gert Paans.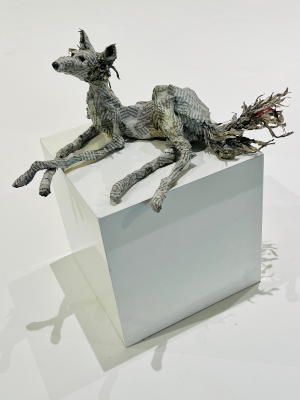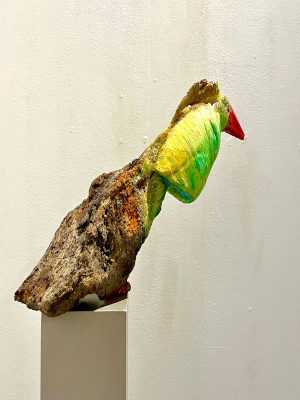 Work by Gerjanne Beumer and Yvon Koopman.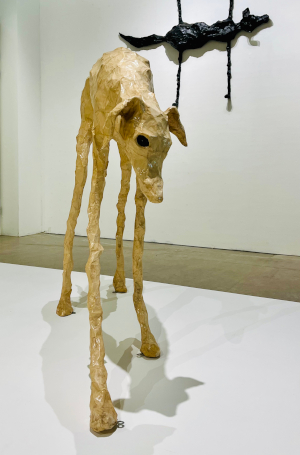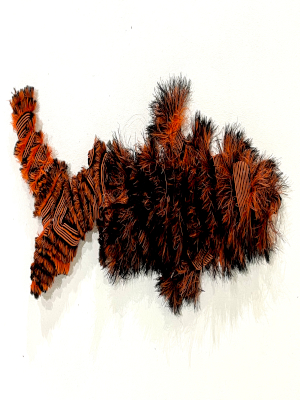 Work by Gerjanne Beumer and Inge van Haastert.